Soooooo another banter and so soon too. *pinch* ouch!
Today I talk about these crazy banner frenzy that I have. It first started out with just a little blinkie which I made with paint and photoshop. Yeah I know so it came out something like this
Click the pic it gets bigger
Yeah not that good and I don't even remember how I did it.
Then I looked around the fandom and tried to make banners by myself as I am too damn shy to ask for help. Can you believe it me shy!
So after some MORE stalking I found Missie's blog
The Unread Reader
where she posted how she used gimp.
You can download
gimp
free. When I finally figured out how to work gimp I got reaaaally addicted towards banner making. First try wasn't so hot
See I told you, then tried and tried some more end result - it got a tiny bit better
But meh.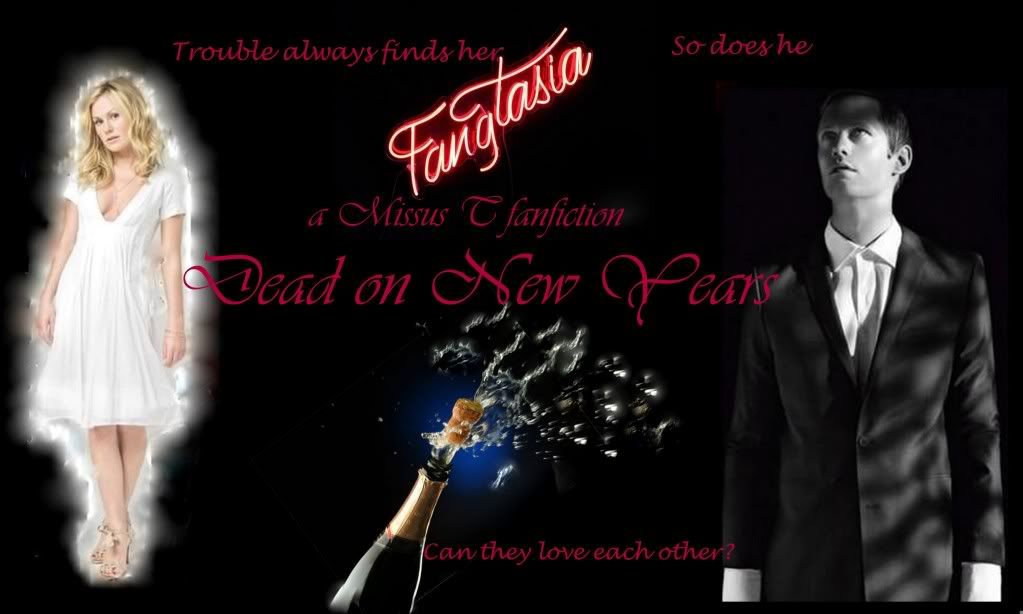 When I was finally done I think I squeeed. hehehe.
Then I started
stalking
persuaded
Missus and wouldn't let go off her till she caved and let me make
Halo Effect
banner for her. She is really so freaking nice to me sometimes
*sniffles*
If you read Halo Effect you already know the story was inspired by a picture of Askars.
Now with that in mind and a amnesic Sookie, me and Missus went over this again and again and again.
And for the love of plaid we used plaid Alex, and for my crazy fangirl obsession with Scarlet Johansson we had Scarlet in a swing. hehe.
Then we have this -----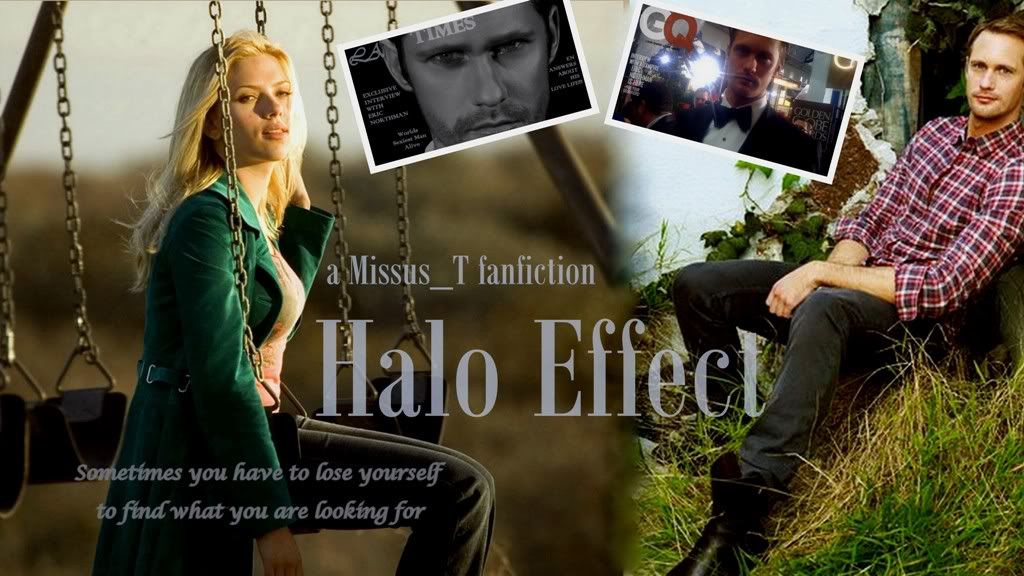 Vlick the pic it gets bigger
I don't think I have ever been so proud of my work. When it was finally done after nearly a week I think I actually cried.
So that's how my obsession started and now I can't stop.